About Belize
Belize was once a British protectorate Although given their independence in 1981 there is a still very strong English presence. English is the official language, and is spoken everywhere Although you will hear many languages From Spanish to Garifina and Creole, along with native Mayan.
Passports are Required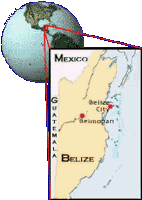 The Climate
Mid to upper 80s year-round, lows in the 70s.
There is little change season to season.
On the caye there is no rainy or dry season.
What to Wear?
Casual attire is a must: T-shirts and shorts are the norm.
Swimsuits
Get used to not needing your shoes.
Exchange Rate
The exchange-rate is a constant: One U.S. dollar equals two Belize dollars.
Although there is no need to exchange your money here, as U.S. dollars are accepted everywhere. Small bills are recommended.
Electrical Current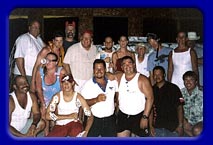 Bring Plenty of
Waterproof sunblock, SPF 30 or stronger
Reading materials
Leave at Home